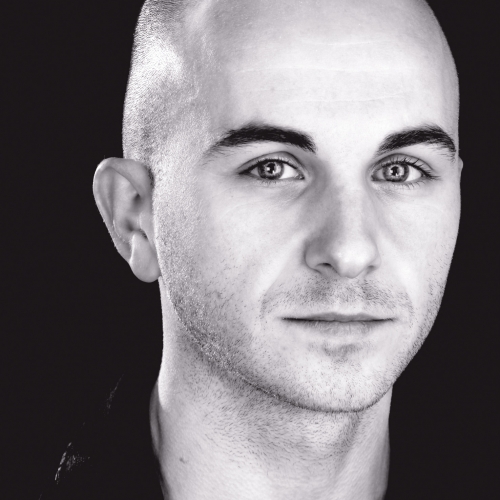 Biography
Paul has been a collaborator with NoFit State for some time, first as a performer, then as Circus Director and Choreographer for the outdoor work, working with Orit Azaz on: Barricade (2012), Streets Alive (Birmingham), Open House and the site-specific: Taking the Air; he also Directed the initial research and development project of Block for NoFit State in 2012/13 and continues on as Circus Director in collaboration with Motion House. Paul has also directed and choreographed several site specific and youth projects for NoFit State.
Paul is Artistic Director for Crashmat Collective; a company that seeks to blur the boundaries between performer and audience and create work from the personal truths of the performers. Their works are: Façade, Shoppers Reflection and Wheelie Tweeting (Work in progress). In 2014 he set up a new venture: Flying Diplodocus, to encompass the research aspects of his work and was commissioned for: I Breathe at National Paralympic Day/Liberty Arts Festival 2014, funded by The Jerwood Charitable Foundation to conduct choreographic research into Aerial and Voice and is in the process of creating Don't Mention the F Word, a Verbatim Circus-Theatre piece all about gender.
Paul continues to work freelance as a director and choreographer and investigates new processes of creation for circus. Credits include: Circus Director – Puffball – The Roundhouse: Directed by Mark Storor; Director and Choreographer – Swagatam – Circus Kathmandu; Circus Director – Planetary – Pif Paf: Directed by Helen Parlor; Facilitator – The Red Thread – Whispering Woodfolk; Circus Consultant – No Devil Lived On – Mahogany Opera Group: Directed by Frederic Wake-Walker…
With a background in performance and high skill, Paul is able to bring a unique approach to Contemporary Circus and Circus-Theatre, which places circus at the heart of creation and pushes both performers and audiences in new ways.